---
Van Hoosen Farm Summer Programs
---
A Garden Party!
July 19 at 10 am to noon
Celebrate all things Garden! Meet fellow gardeners and lovers of gardens to laugh and learn. All are invited to the fully restored and air-conditioned Calf Barn at the Rochester Museum at Van Hoosen Farm for a morning of learning and sharing. Master Gardeners will be on site to answer gardening questions, and members of the Rochester Garden Club will be on hand to introduce this fabulous organization. This program is free of charge.
---
Herbal Happenings at the Farm
August 17 at 9:30 am to 12:30 pm
Learn the value of herbs from local Naturopathic Doctor, Rebecca Culley Healy, as she shares her wisdom on "Spice Rack Herbalism." The presentation will be followed by a demonstration by the Rochester Garden Club Herb Committee. They will share recipes for creating delicious beverages, herb butters and salad dressings using fresh herbs. The audience will be able to enjoy samples of these delightful creations.
About Rebecca Culley Healy: Rebecca began to delve into medicinal use of plants in 2011. She started studying naturopathy in 2012 and completed her studies in 2017. Hawthorn & Violet was started as a naturopathic consultation business in 2017, but it soon became clear that there was a demand for a location to offer the best products to customers at the right location. Thus, the apothecary was born, and the shop opened in 2019. Rebecca continues to offer naturopathic consultations to clients, teaches classes at her shop and appears as a guest speaker at many venues in the area.
Registration is required and spaces are limited. Tickets are $20/adult. To register click here.
---
Gifts and Greens Market
Thank you to all our customers and club members for making our 75th Gifts and Greens Market a resounding success. It was such fun to greet our customers in person and share the holiday spirit. Everyone was in the mood to buy, and we sold out of almost all our items by the end of the sale. All our proceeds will be returned to the community through our scholarship programs, support for environmental causes, civic beautification, and special gifts to Rochester schools, and other organizations.
Save the date for the 2022 Gifts and Greens Market, December 1, 2 and 3. Check back for details on the new location and times for the sale. See you soon!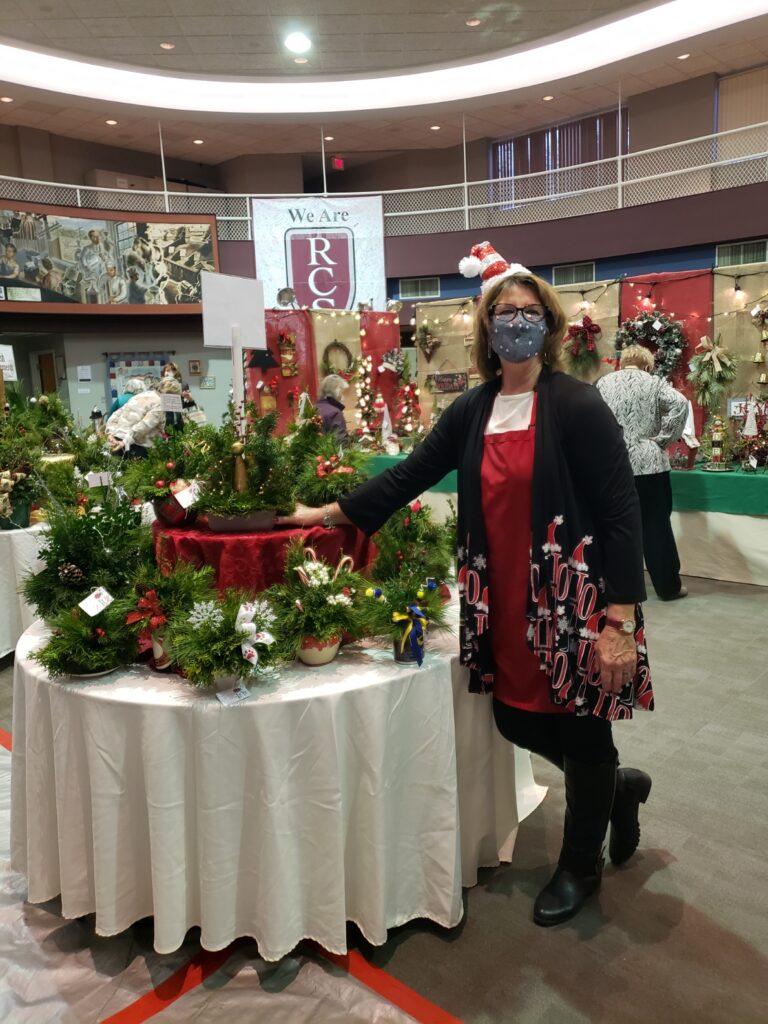 ---
Rochester Garden Walk
The Rochester Garden Walk was a great success in 2022 with hundreds of attendees enjoying a full day of strolling through distinctive and lovely gardens. Our club will be partnering once again with the Rochester Hills Museum at Van Hoosen Farm to present a fabulous day for gardeners and plant lovers next year. Save the date! The next Rochester Garden Walk will be held on June 15, 2023.
Native Plant Sale
If you want to add native plants to your garden, our Native Plant Sale on the grounds of Van Hoosen Farm will fit the bill. Our next sale will take place in conjunction with the Rochester Garden Walk on June 15, 2023. Check back for details.
Native plants are fascinating, beautiful and serve an essential role in your backyard ecosystem. As native plant guru, Doug Tallamy says, "Garden as if life depends on it!"