We are an active, longstanding group dedicated to stimulating interest in environmental stewardship, horticulture and agriculture through education and programs, and to contributing to the beauty of our community.

Friends and fun are part of us, too!
The 2016 Beautification Winner is:
Clear Creek Subdivision

The award was presented by Civic Service Committee Chairmen, Sheryl Morris (L) and Katy Alandt during our September 13 meeting.  Receiving the award Brian Szliter of Arteva Homes, subdivision developer.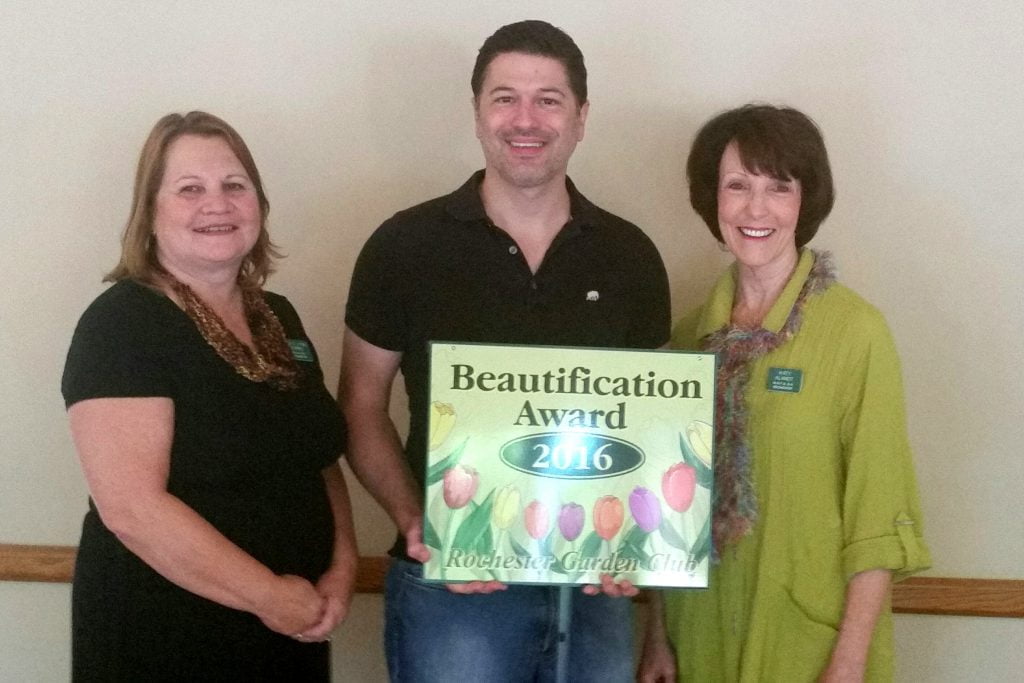 Other Rochester locations we recognize are:
Real Estate One, 1002 Main St., St. Paul's United Methodist Church on Romeo Rd., The Rotary Garden by the Rochester Hills Public Library, and Great Oaks entrances and welcome center.

We also recognize those businesses who are former winners and continue to maintain beautiful landscapes for public enjoyment!