PRE-K PLANTING
APRIL 25 AND 26 We will be planting seed gardens with all of the pre-kindergarten classes in the Rochester Schools.
Community Service around Rochester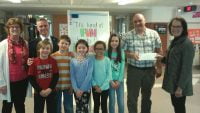 Sue Dobblestein presenting McGregor teacher Tim Graner, with a contribution of $1,385, for hands on environmental science items from Rochester Garden Club.  David Pontzious, Principal at McGregor, and  the students are members of McGregor's newly formed Garden Club.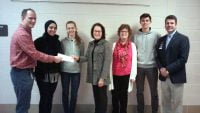 Sue Dobblestein presenting Stoney Creek High School teacher Don Wilson with Special
Projects check for $1,065 for improvements to the Stoney Creek Greenhouse.
At Oakland University, Professor of Biology, Dr. Fay Hansen, holding the Special Projects
contribution of $1,000, to create a new raised garden bed at the Oakland University
Student Organic Farm.
PLANNING FOR SPRING PROGRAMS
At the March 2018 general meeting, we gather, as friends in the community, to support our neighbors around us.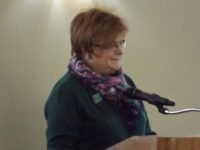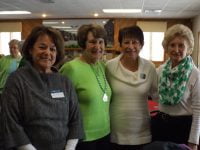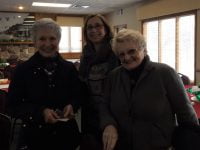 Thank you Diane Brown, MSUE Extension Educator,  for your wonderful presentation on :
HEALTHFUL     HOMEGROWN     HERBS !!!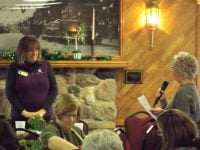 The Committee Chair Members Prepare for Spring 2018 Programs.