Gardens around the Rochester Area 2018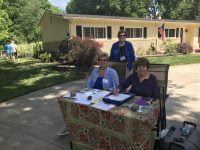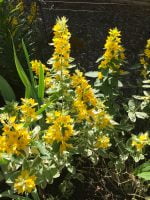 Daffodil Day 2018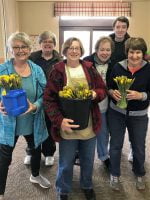 Farm to Table Program – August 22, 2017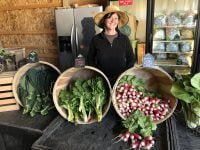 We presented our first public program, Farm to Table, featuring Lisa Jaroch of Cold Frame Farm in Romeo and Chef Chris Cason of Chapman House in Rochester.  This could only happen with the assistance of the Museum at Van Hoosen Farm who helped to sell tickets and provided the beautiful space in the Calf Barn. 80 tickets were sold to the public and everyone who attended loved it!
Lisa described the challenges of starting and maintaining a long term sustainable farm. Her photos were delightful!  Everyone got a good chuckle at her dog, Levi, napping in a garden and her very helpful husband with an ice pack on his head!! She also brought some of her produce for sale.
Chef Chris arrived with the ingredients (gathered from Cold Frame Farm) to prepare four delicious tastings for everyone to enjoy.  An overhead camera in the Calf Barn helped attendees better see each step as he put the recipes together. He shared his recipes with us and they are on our Farm to Table Recipes page.
The 11 Rochester Garden Club committee members provided a table of snacks (fresh produce items, of course) for the attendees during the break between the presentations.  Ethel outdid herself with the table arrangement!
We also helped plate each of the tastings with the direction of Chef Chris' assistant from Chapman House. We worked in the Dairy Barn and carried trays of the plates to the Calf Barn for the attendees.
Civic Planting – May 31,2017
Annuals were planted at various locations around the area by many members.  We all got together at the Children's Garden to complete the planting there and to enjoy lunch.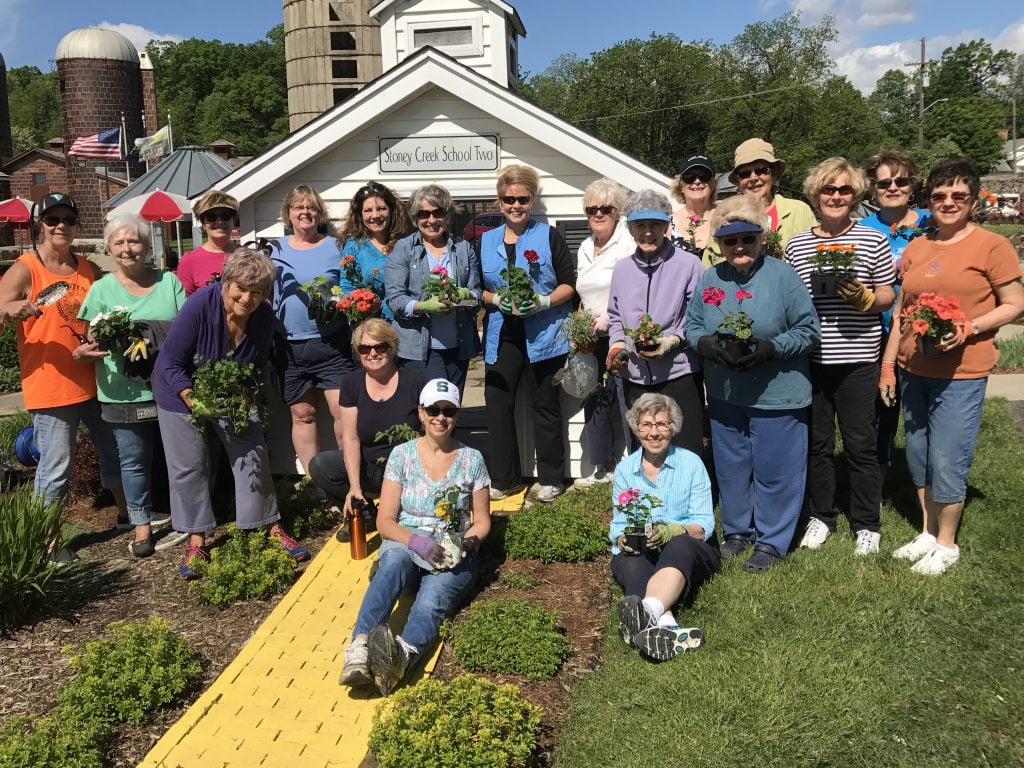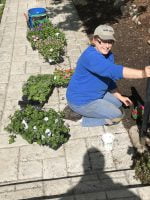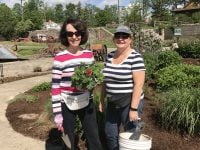 Garden Cleanup – May 24, 2017
A great group of workers spent the morning weeding & mulching the Children's Garden at the Museum at Van Hoosen Farm.  Special thanks to the help from the staff — Dean and the two young men who work on the grounds in the summer.  The new Herb Spiral is now installed and ready to be planted.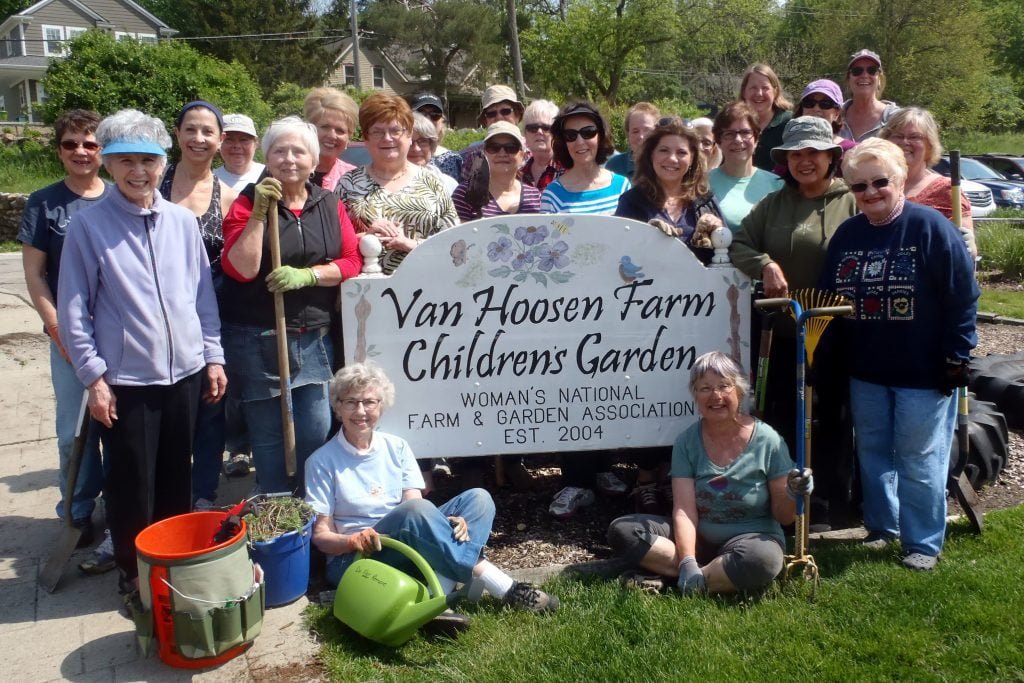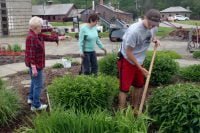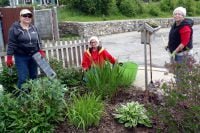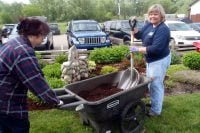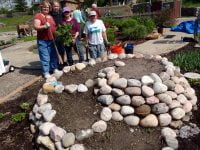 Pre-Kindergarten Planting – April 26-27, 2017
Our members visited all of the Rochester Schools Pre-K classes to plant seed gardens with the students.  We're hoping we will encourage some future gardeners!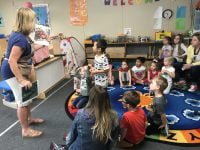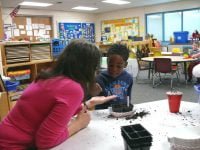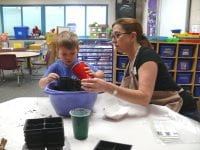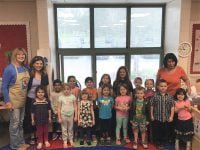 Garden Cleanup at Van Hoosen -Oct. 12, 2016
Many members made quick work of putting the gardens to bed for the winter.