Civic Planting – May, 2019
Annuals were planted at various locations around the area by many members. The Children's Garden is our largest area that required many ladies who worked together and then enjoyed lunch.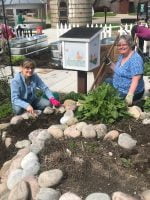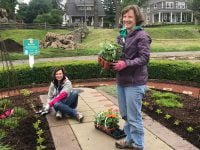 Garden Cleanup – May, 2019
A great group of workers spent the morning weeding & mulching the Children's Garden at the Museum at Van Hoosen Farm. Special thanks to the help from the staff — Dean and the two summer grounds workers. New musical items have been installed, so be sure to check them out.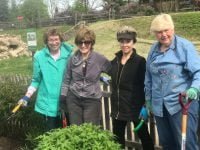 Pre-Kindergarten Planting – April, 2019
Our members visited all of the Rochester Schools Pre-K classes to plant seed gardens with the students. We're hoping we will encourage some future gardeners!