VAN HOOSEN FARM SPRING CLEAN-UP 2018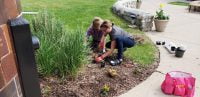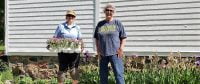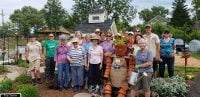 Local, Divisional and National Meetings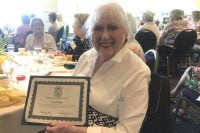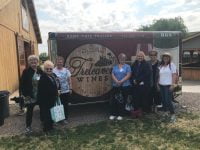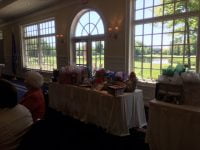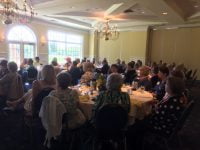 Flower Arranging Workshop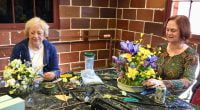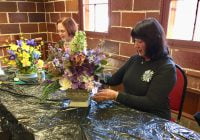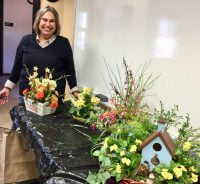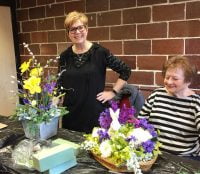 Herb Seed Sharing Program
The Herb Committee sponsored a spring 2018 seed sharing event for the members.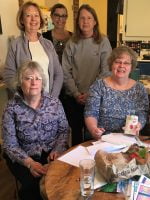 Anticipating Spring

 
The crafty ladies taught how to make fabric flower pins to the members.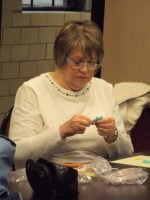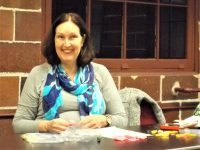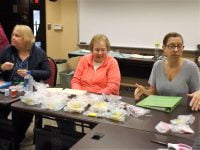 ---
Golf Outing – September 7, 2017
Our golfing members always enjoy a great day with a golf scramble at Stony Creek Golf Course!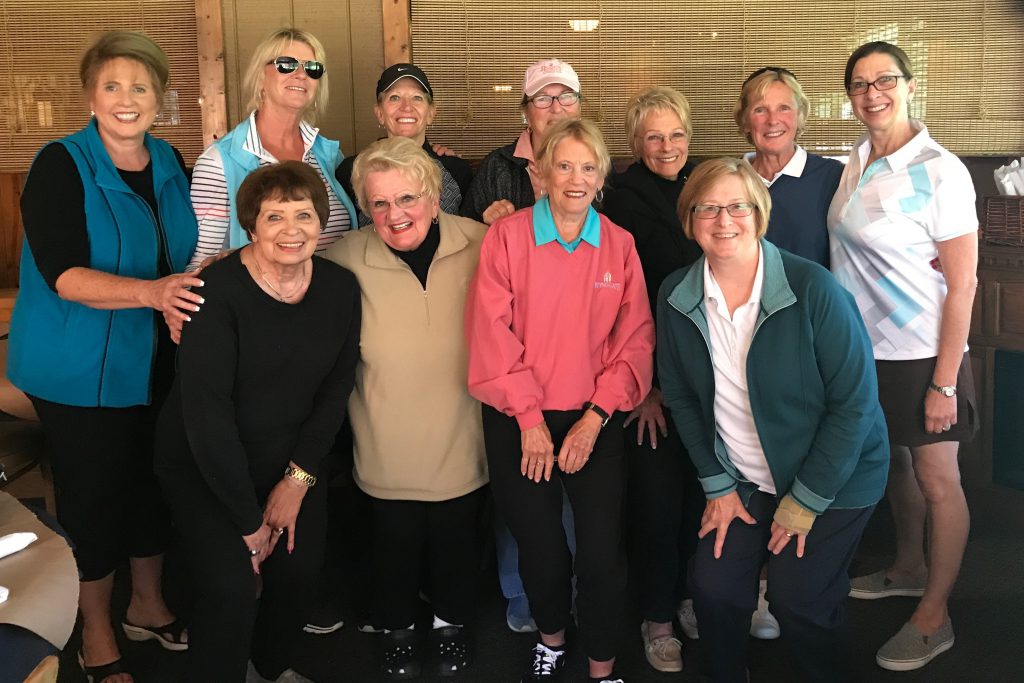 The winning Team was Sally Edwards, Sara Zibel and Helen Jositas.  Pictured here are Sally and Sara and Helen's shadow as she took the photo!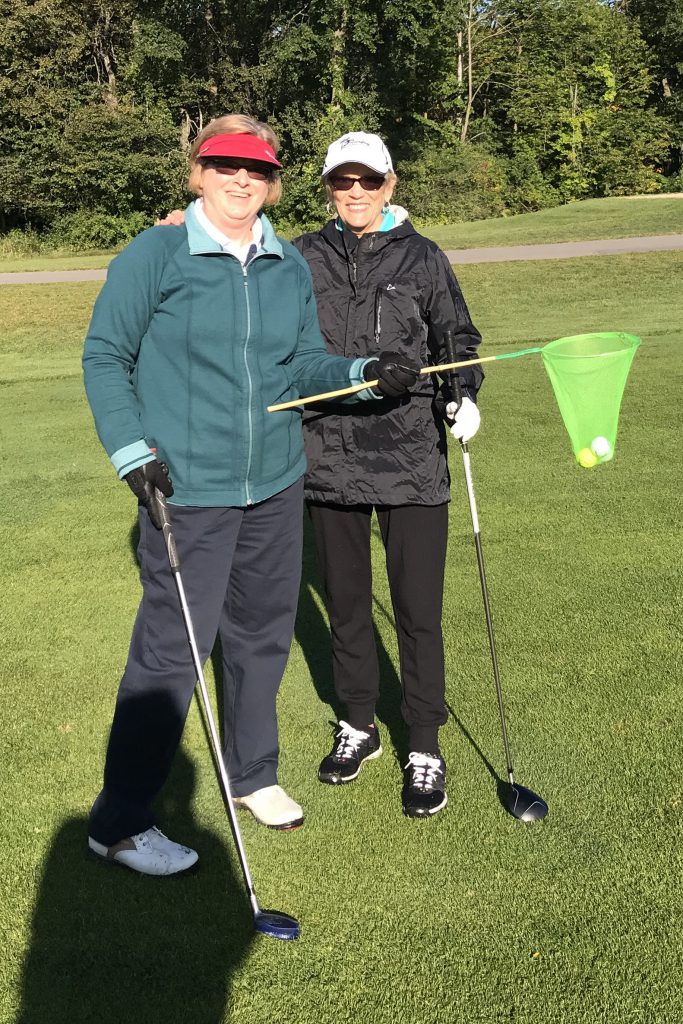 Summer Meeting – August 8, 2017
Our 13th annual Summer Meeting brought out a record number of members and guests.  Nobody was disappointed by the programs this year as we began with four members demonstrating and serving tastings of four One-Bite Appetizers.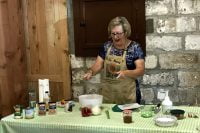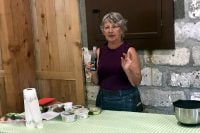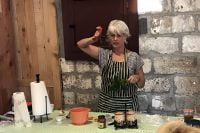 A group of ladies served the tastings and the everyone enjoyed!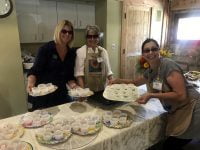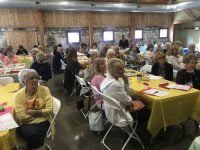 Some of our Master Gardeners provided some useful gardening tips.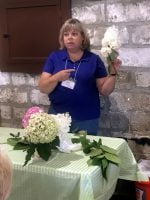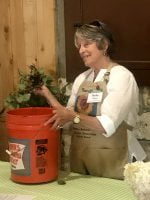 Creative Flower Arrangements are always a favorite!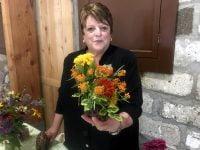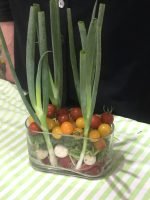 And we were true to ourselves with a delicious salad lunch and cake for dessert.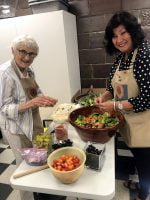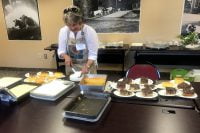 Member Garden Walk – June 22, 2017
A beautiful day brought over 30 members to tour two gardens and a farm.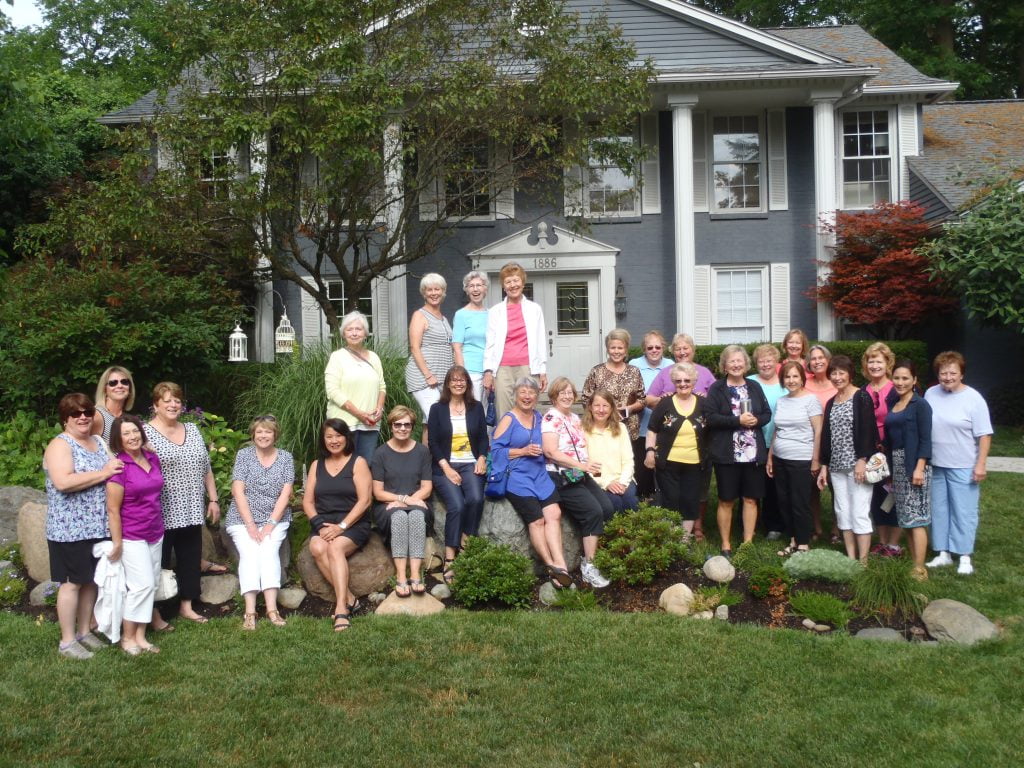 Our first stop was at Naoko's where she has created a back yard of "rooms" for various uses and displays.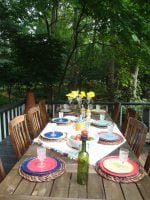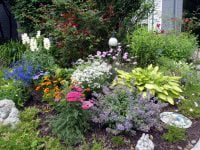 Our next stop was Nancy's home that is on a large lot that includes wetlands.  She enhances her gardens with interesting yard art collected over the years from flea markets.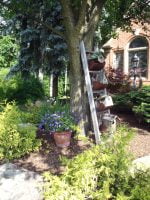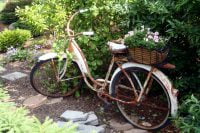 We continued to Romeo where we visited Cold Frame Farm.  Lisa, a Landscape Architect for 17 years, left the corporate world to open the farm in 2013.  She farms a variety of vegetables, herbs, fruits and flowers sustainably year round that she sells in her farm market and the Oakland County Farmers' Market.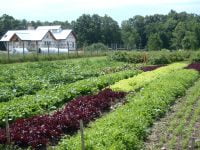 Of course, we never miss a chance to go out to lunch!!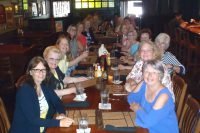 Nursery Crawl – May 19, 2017
Thirty members carpooled to three nurseries to find the perfect plants for their gardens.  It was a very successful trip for everyone!  Lunch followed at the Celtic Knot in Lakeville.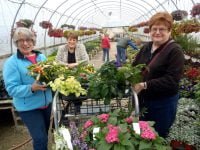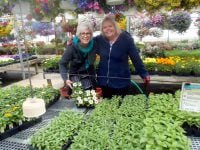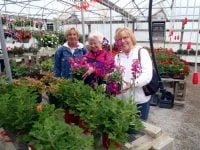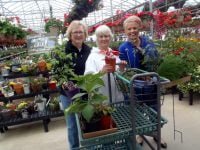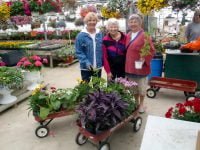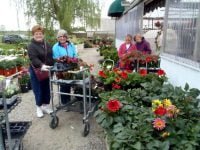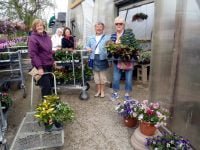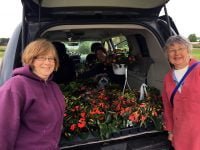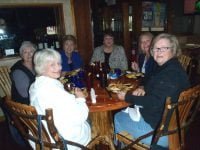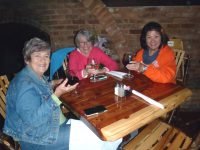 Annual Meeting and May Luncheon – May 9, 2017
This year's venue was Boulder Pointe Golf Club in Oxford.  It is our annual installation of officers and a celebration of our year.
Officers were installed (L to R: Cathy Ford, President; Robin McGrath, Vice President; Mary Golla, Recording Secretary; Carol Steurer, Corresponding Secretary; Joan Rolwing, Treasurer; Sara Malstrom, Assistant Treasurer) and outgoing president Marilee Shortreed passed the gavel to new president Cathy Ford.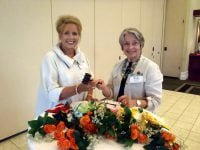 Amy Headbloom was honored as a Distinguished Member for her outstanding 13 years as Treasurer and her active involvement with the Horticultural Therapy Committee and other activities.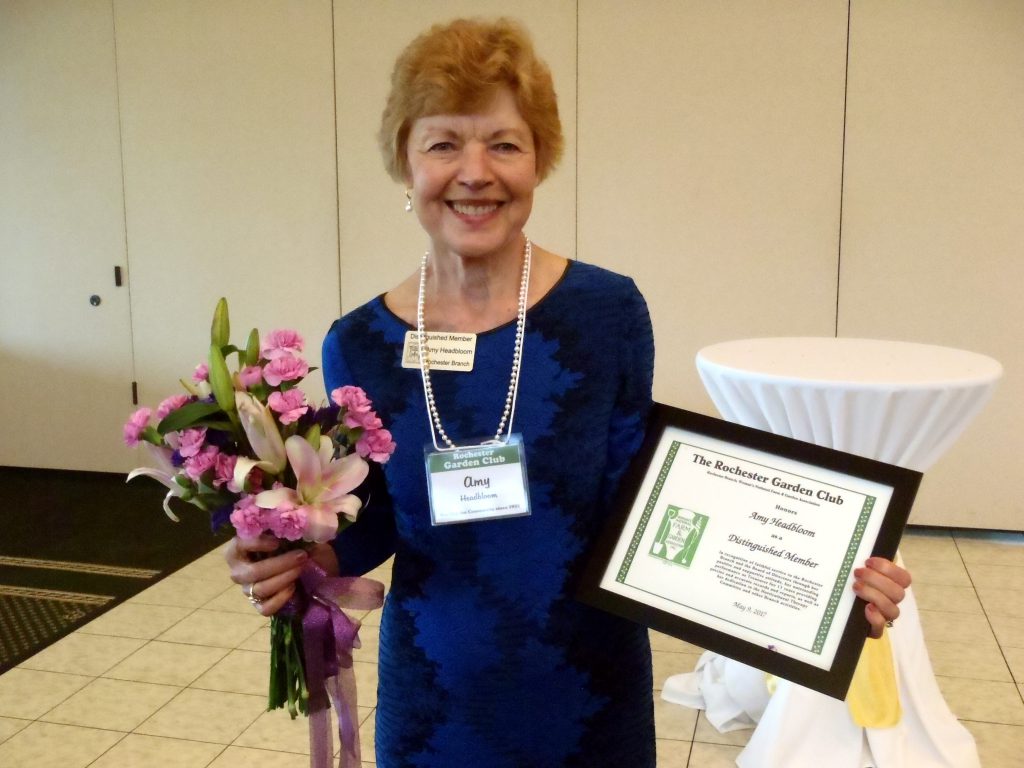 Friends are a big part of us and the May Luncheon is a chance to catch up with each other.