Thank you to all of you who attended our Greens Market!  Your support of this annual event will provide us with the funds to support our many community activities.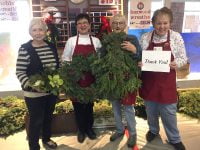 We love our shoppers!!
Thanks also to the Oakland University women's tennis team and students from the RHS Key Club for their help carrying customers' purchases to their cars.